Monty is an award winning magician and currently holds three Guinness World Records in Magic.
Monty specializes in corporate and fundraising events.


Contact Us










---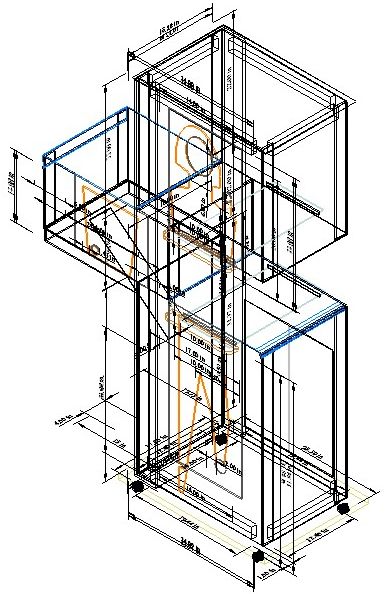 ZigZag Illusion Plans
Build your own ZigZag Illusion.
Your assistant is placed in an upright cabinet, her face, hands, and foot visible through openings in the cabinet. Large, metallic blades are inserted horizontally in the cabinet's midsection, dividing it and your assistant inside into thirds. The magician then slides the cabinet's middle section apart from the cabinet's top and bottom. This gives illusion that the assistant's mid-section has been pulled away from the rest of her body.
The Zig Zag Illusion has probably been copied, built and performed more then any other illusion in magic history. The ZigZag Illusion was first built and performend by Robert Harbin for its innaugral public performance on the Royal Variety show at the London Palladium in the mid 1960's.
In the Zig Zag illusion the magician's magical assistant enters the tight upright cabinet. With little room to move the three sectioned doors are closed locking her in the illusion. On the front is a silouhette of her position in the cabinet and some stragetically positioned cut outs for her to place a foot, hand, and her face which remain visible at all times. The magician then takes two steel blades and inserts them into the illusion effectively cutting the magician's magical assistant in three pieces. To prove she really is in three sections the magician slides the box containing her middle completely over to one side and the audience is shown that her hand, foot, and face can still move. The cabinet can be viewed close-up, from all angles, and turned around to show the blades really did go through the whole box. When the magician is ready to restore his assistant the magician slides the magical assistant's midsection back, removes the blades, and opens the doors to reveal the magical assistant in the same condition she was in when she entered the ZigZag Illusion.
Product Specifications:
PDF file download
$25.00
---
MontysMagic.com
P.O. Box 5163
Depere, WI
54115-5163

wizard10@montysmagic.com
Call or Text
920-264-3328