Monty is an award winning magician and currently holds three Guinness World Records in Magic.
Monty specializes in corporate and fundraising events.


Contact Us










---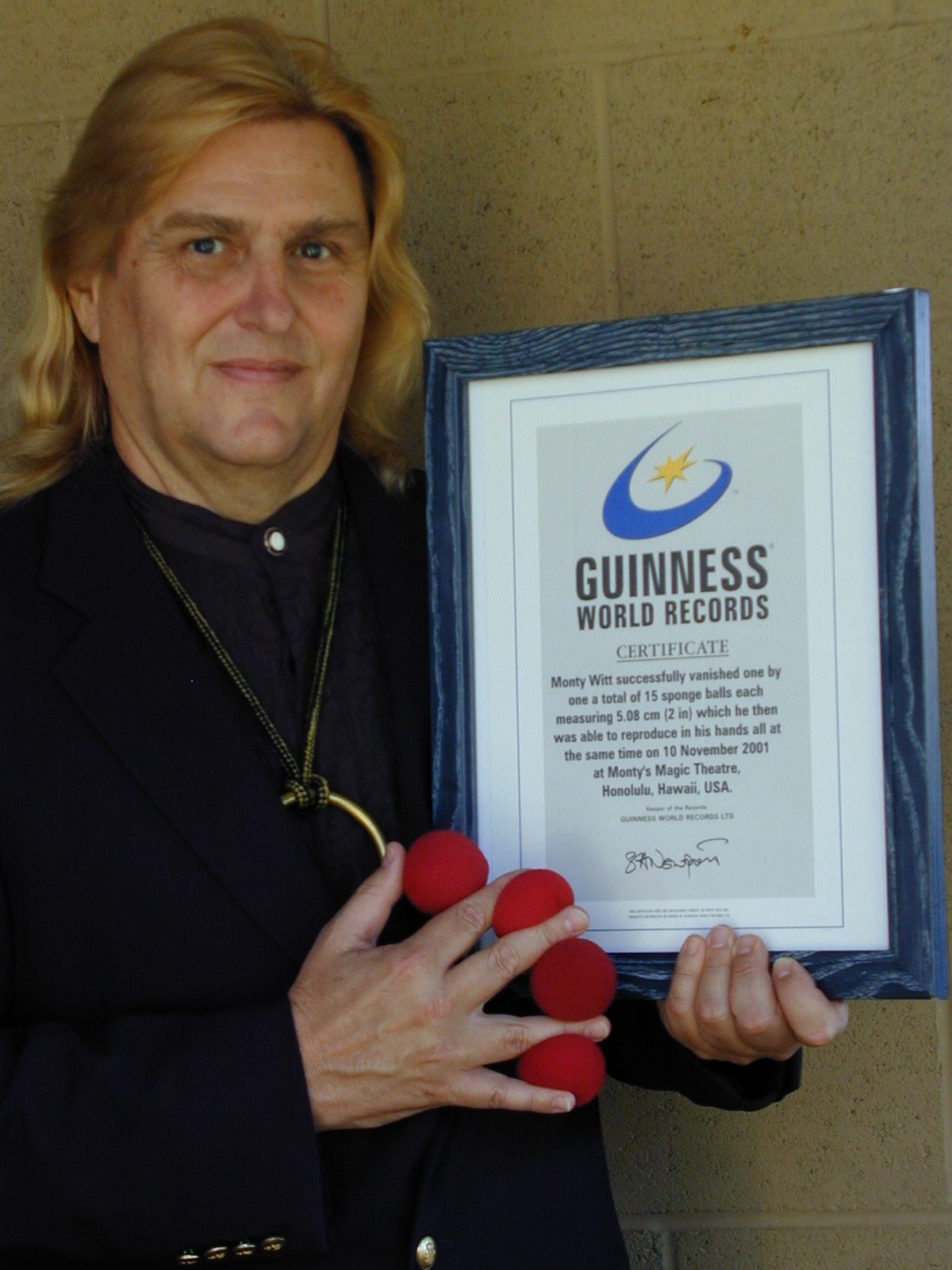 Sponge Ball Back Palm
A sponge ball is shown to vanish. Your hand is then shown empty on both sides front and back. The sponge ball is then instantly produced at the finger tips of the same hand that you just made the ball vanish from and showed empty on both sides.
The sponge ball can be examined. No gimmicks are used.
This one takes some practice.
Easy to perform once learned.
Requires no setup.
Can be performed anywhere anytime as long as the spectators are in front of you. It has a good viewing angle of about 100 degrees.
Completely impromptu. No special props or gimmicks are used.
Instantly download the video and start learning this fun magic illusion.
This magic illusion is performed using sleight-of-hand only. No additional props or gimmicks are required and none are supplied. Download the video and start learning immediately.
Product Specifications:
WMV video file download
$2.00
---
MontysMagic.com
P.O. Box 5163
Depere, WI
54115-5163

wizard10@montysmagic.com
Call or Text
920-264-3328