Sorry, Kiss The Magician is no longer available.
However, you can still buy t-shirts, mugs & gifts of this design from my shop.



Monty is an award winning magician and currently holds three Guinness World Records in Magic.
Monty specializes in corporate and fundraising events.


Contact Us










---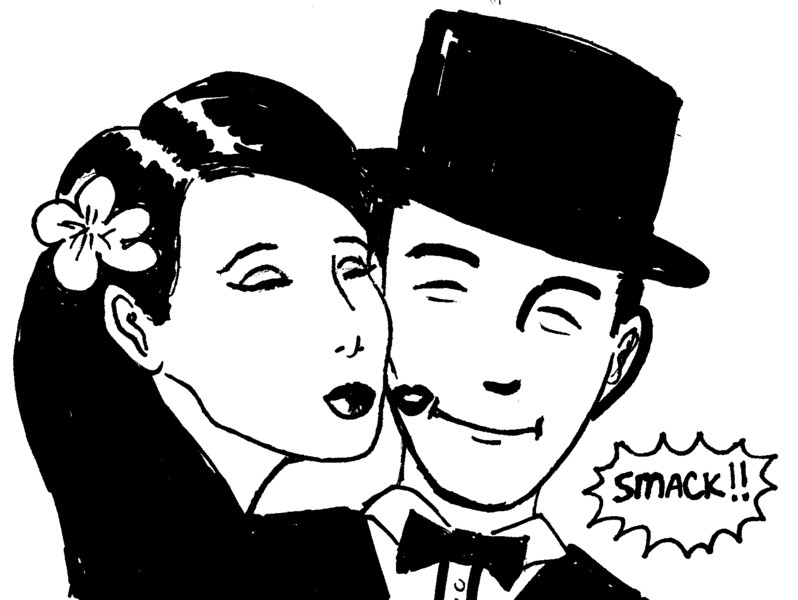 Kiss The Magician
by: Monty
Get a KISS every time you do this fun and exciting trick!!
5,000 copies were sold.
Fun and exciting is probably the only way to describe this trick. No matter what card the spectator picks they always get Kiss the magician. A great way to entertain someone you love or to meet that special someone. Probably the most fun you will ever have doing magic.
'I have a pack of your 'kiss the magician' cards......excellent ice breaker.....' David
Effect:
You place some money on the table and tell the spectator you will give them a chance to win a little money. Show the spectator a stack of cards. Show the spectator that several of the cards say Win the Money but some of them say things like show your belly button, tell your weight or show a secret birth mark. They can play as long as they want if they get the card that says win the money they get to keep the money. But if they select a card they have to do what the card says.
The spectator decides to play and selects a card. No matter what card they select it always says Kiss The Magician.
Kiss The Magician - no longer available - Price Per Unit was $12.00
Sorry, Kiss the Magician is no longer available. Only 5,000 copies were printed. Kiss The Magician was one of Monty's most popular commercial tricks but only 5,000 copies were made. The first copies were sold in January 2002. We sold our last copy August 18, 2006. Kiss the Magician was then retired and destined to become a collectable trick. At this time we have no plans to produce additional copies. Treasure your copy of Kiss the Magician if you have one and get it autographed by Monty if you can. It is sure to be a strong collectable.
Product Specifications:
Kiss The Magician is no longer available.
---
MontysMagic.com
P.O. Box 5163
Depere, WI
54115-5163

wizard10@montysmagic.com
Call or Text
920-264-3328