Monty is an award winning magician and currently holds three Guinness World Records in Magic.
Monty specializes in corporate and fundraising events.


Contact Us










---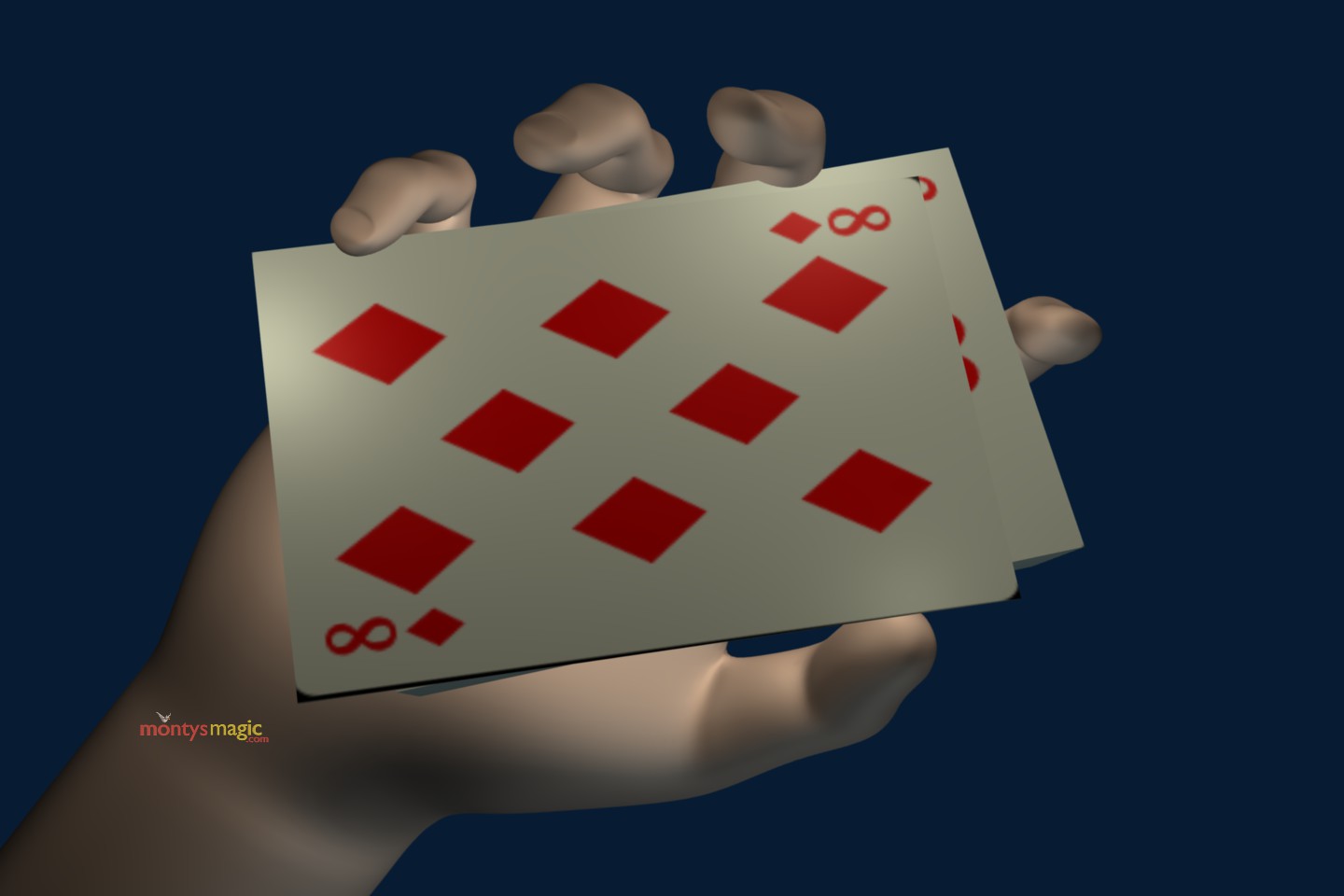 Glide
The Glide allows you to give the appearance that you are dealing the bottom card from the deck when you are actually dealing the second to bottom card.
How the Glide is performed:
Hold the deck in the mechanics grip, face up.
Turn your whole hand over so the cards are face down.
Using your fingers, move the bottom card towards yourself a small amount.
Use your other hand to pull off the second from bottom card, and place it on the table.
Use your pinky finger to then square up the deck.
Product Specifications:
Free Trick
---
MontysMagic.com
P.O. Box 5163
Depere, WI
54115-5163

wizard10@montysmagic.com
Call or Text
920-264-3328