Monty is an award winning magician and currently holds three Guinness World Records in Magic.
Monty specializes in corporate and fundraising events.


Contact Us










---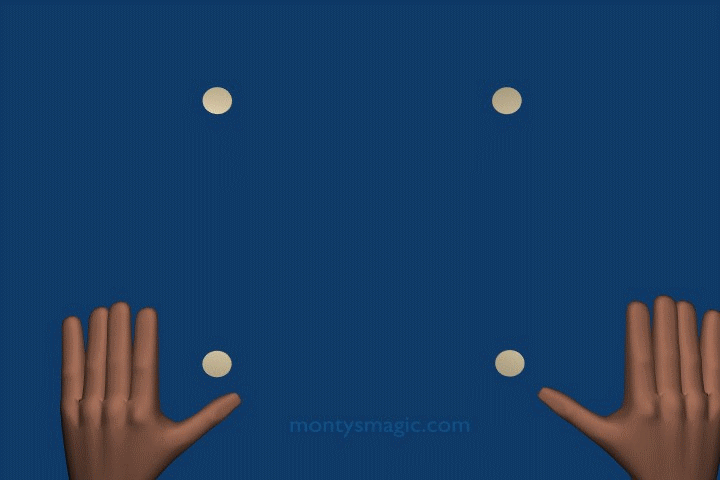 Coin Matrix Animated Tutorial
In this animated video tutorial you will learn how to perform the Coin Matrix.
In the Coin Matrix magic trick, the magician creates the illusion of coins invisibly jumping around the performance surface. It just takes a few coins and a little sleight of hand to pull of this trick.
In this tutorial, learn how to perform the coin matrix. This trick is very cool and easy to perform anywhere you can find some coins, making it perfect for bars, restaurants, parties and anywhere else that needs a little magic.
Product Specifications:
WMV video file download
$2.00
---
MontysMagic.com
P.O. Box 5163
Depere, WI
54115-5163

wizard10@montysmagic.com
Call or Text
920-264-3328