Fun family entertainment for wizards of all ages.
Everything magical, mystical, amazing, and entertaining.

---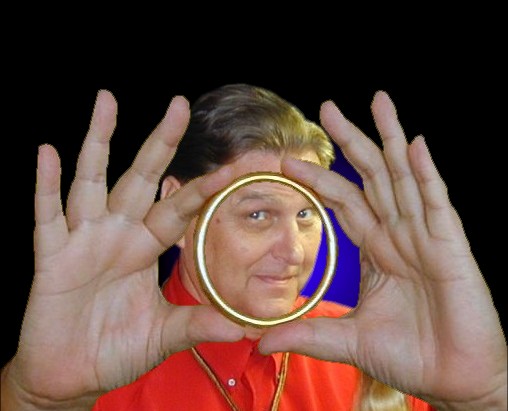 Magic News



Magician Performing 24-Hour Magic ShowThe Charlottesville Newsplex

A local

magician

is performing a 24-hour

magic

show to raise money for the Children's Miracle Network at the Ruckersville Walmart.

Magician

Wes Iseli performed card tricks, coin tricks, and rope tricks to raise money for local kids. Despite the cold

...and more »

New York Daily News



Abracadabra! Mark Setteducati invents HolograFXNew York Daily News

The

magician

and game inventor from Gramercy Park has been making children's toys and puzzles for more than 30 years, and now he's up for Game Inventor of the Year at the Toy and Game Inventor Awards this Friday in Chicago. He was nominated for co

...
Magicians send your press release to the wizard at the bottom of this page.
Party Tips:
Q. Why did the traffic light turn red?
A. You would too if you had to change in the middle of the street!
A little Magic History: more history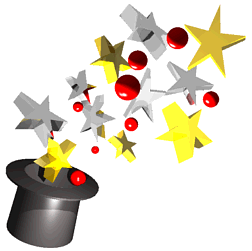 1st Birthday
Magic Show
A magic show can be fun and exciting entertainment for a 1
st
birthday
or any other party. The show usually runs about forty minutes long and will be
enjoyed by all ages. Many of your guests will be invited on stage and will have
a great time. We do not make fun of anyone.
Get more information.
Tips for Magicians:
Volunteering for non-for-profit venues
Volunteer to do your magic show for non-for-profit organizations as often as you can; itís the best way to gain experience and to make yourself known. Hospitals, care homes, charity fundraisers and schools can give you a lot of "free" promotion.
Magical Creatures:
Element Encyclopedia of Magical Creatures
Secrets to magic:
The Tip Over Trunk is a great illusion for producing your assistant, a guest speaker, or the CEO of a company. Instantly download complete plans on how to build this classic magic illusion. You will find instructions for this illusion and many others in the catalog. You can download the instructions instantly and start learning how to perform this fun magic trick and illusion.

Learn to build this great illusion.
---
binocular repair
binocular repair instructions
leica repair
Classic and Antique Camera repair
magic tricks