Secrets to magic:
Anti gravity Straw

Use your finger to make a straw magically floats above the table and follower your finger up to your mouth. You will find instructions for this illusion and many others in the catalog. You can download the instructions instantly and start learning how to perform this fun magic trick and illusion.

Learn to perform this great illusion.
Magic News
Stacked Deck - Update - 04/17/2012
In the latest version you can change the back of the cards. Now you can pick for most popular designs or load your own design.





Minnehaha store aims to keep the magic alive (with video)The Columbian

But those portrayals don't bother comedy

magician

Adam Johnson, known as "Adam the Great." There's enough positive interest in what he does that Johnson was able to make

magic

his full-time career a decade ago, after years booking occasional gigs and

...and more »

The Hindu



Magic sautéed with scienceThe Hindu

If we don't have the reason of

magic

, how do we exist?

Magic

is the hope of a better tomorrow," says the 'Merchant of Vanish', PC Sorcar Jr describing

magic

as the essence of existence. The celebrated

magician

is in the city to celebrate 100 years of

...
Magicians send your press release to the wizard at the bottom of this page.
Party Tips:
If you (or one of your guests) are skilled at joke telling, try some tasteful jokes and invite your guests to participate. This exercise can often "break the ice" and get your guests sharing jokes and humorous stories. You'll
If something new has been added, it's probably another tax.
A fun sliding puzzle. Try it.



A little Magic History: more history


Houdini ran away from home when he was twelve. A postcard from "Your truant son, Ehrich Weiss," to the mother he adored is the earliest example of Houdini's handwriting in the collections of the Library of Congress.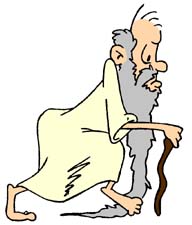 New Year's Eve Magic Extravaganza

A magic event you will never forget.

That's right you can book the magicians for New Year's Eve or any other major event. But plan early. Major events are booked months ahead.

Book a show now.
Tips for Magicians:
Always listen closely to your audience's response to determine what parts of your act are well received and what parts are not. Drop or change the parts that are not going over well even if you like them.
Play charities and free events. They are an excellent way to get experience and stay proficient.
Magical Creatures:

Mermaids
From the waist up, a mermaid is a beautiful, alluring woman. From the waist down she has the body and tail of a fish, complete with scales. A mermaid often carries a comb in one hand and glass in another so that when she stops she can look at herself in a mirror while combing her hair. While grooming herself she is likely to sing with a voice so enchanting that men cannot resist it. Some mermaids are kind and gentle but some are cruel. Some mermaids have been known to haunt fresh or salt water and even drink blood!
Element Encyclopedia of Magical Creatures