Magic News



Indonesia's "Hogwarts" helps magicians realize their dreamsCCTV

This small building on the outskirts of Jakarta might not look as grand as Harry Potter's Hogwarts, but the

Magic

Mania School of

Magic

is helping scores of people turn their dreams of becoming professional

magicians

into reality. The school has a

...



Bill Devon, magicianSacramento News & Review

By day, Bill Hutcheon is a zoning investigator for the city of Sacramento's Community Development Department. By night, however, he's known as Bill Devon, a

magician

and owner of Top Class

Magic

(www.topclassmagic.com). Born in 1949, he started as a ...

Orlando Magazine



Story of a… MagicianOrlando Magazine

Building on the three-trick repertoire he used to launch his career, Kimlat read every

magic

book in the library. "Then I went to the local

magic

club in Orlando, the International Brotherhood of

Magicians

. My parents would drop me off for the meetings

...
Magicians send your press release to the wizard at the bottom of this page.
Party Tips:
You can never have too much food at a party. Be sure to have plenty of hot coffee and snacks on hand for late in the evening.
Every sixty seconds you spend is a minute of happiness you'll never get back.
A little Magic History: more history


Houdini is buried in Machpelah Cemetery in Queens, New York.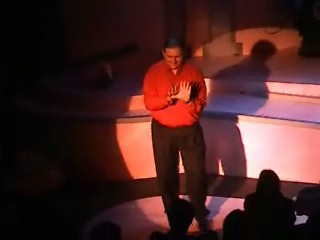 Enjoy this video clip of
Monty's Empty Hand Magic performance at Manoa Valley Theatre in Honolulu, Hawaii, July 22, 2006.
Tips for Magicians:
Volunteering for non-for-profit venues
Volunteer to do your magic show for non-for-profit organizations as often as you can; itís the best way to gain experience and to make yourself known. Hospitals, care homes, charity fundraisers and schools can give you a lot of "free" promotion.
Magical Creatures:

Simurgh

Simurgh first started out as a lion-bodied bird but eventually turned all bird. Simurgh is said to live at the Tree of Knowledge whose branches have the seed of every plant that has ever existed. This Persian bird is believed to have a magical touch that heals on contact, and have seen the world destroyed and created three times, thus having the knowledge of every age that has existed. Simurgh is said to be so large it can carry an elephant. It is also known to take children to nurse or adopt.


Element Encyclopedia of Magical Creatures
Secrets to magic: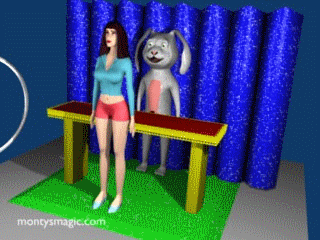 Magic Suspension Illusion
Build your own magic Suspension Illusion. Custom built your own magic Suspension Illusion. The magic Suspension Illusion is a very deceptive illusion. You can perform the magic Suspension Illusion on almost any stage. more......